Keep Ellen Cooking!
Support New Pages!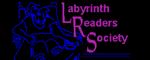 ELLEN'S KITCHEN
gluten free flour for browning meat

Teri McIntyre
01/12/11
My daughter has serious wheat allergies. I'm trying to find a good substitute for browning meat (and byproduct thickening) for things likes stews and whatnot Any advice?
ellen
01/12/11
Rice flour or corn flour, or corn starch.