Keep Ellen Cooking!
Support New Pages!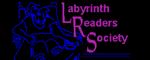 ELLEN'S KITCHEN
Chocolate Fountain

Karen
01/11/11
I am thinking of using a Chocolate fountain for a Wedding Reception but I am afraid that it may be too messy and people will drop food into the chocolate and try and get the pieces out with their fingers. I think I just talked myself out of a fountain. Has anyone used one for a wedding before and how did it turn out. Thank you for your help.
Most concerned, Karen
ellen
01/11/11
If you read my article you already know that I strongly recommend a chocolate fondue and NEVER a fountain at formal occasions.