Keep Ellen Cooking!
Support New Pages!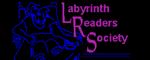 ELLEN'S KITCHEN
vegetable tray for150 people

joyce
01/07/11
i have a wedding reception of about 150 people and i was asked to do vegetable trays and fruit trays too.
ellen
01/08/11
Check the careful instructions on the veggie tray page ands the fruit tray page.