Keep Ellen Cooking!
Support New Pages!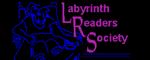 ELLEN'S KITCHEN
party for 150 guest

Lydia
12/28/10
want to pit cook chuck roasts,
mex fried rice,drunken pinto beans,and green salad plus hot salsa and chips
need help on how much I need to make.
Need help! Thank You
ellen
12/28/10
Lydia, go to the "plan for 100" button for lists for amounts- use 1 1/2 times the amounts for 100, see the borracho bean recipe under the "beans", and any of my quantity Spanish or Mexican rice recipes. All your questions are covered.