Keep Ellen Cooking!
Support New Pages!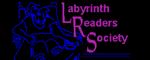 ELLEN'S KITCHEN
lasagna for 400 people

Nancy Snyder
12/17/10
We are a small community our local library needs money. A hand full of concerned citizens are going to do a lasagna dinner fund raiser. We are selling 400 tickets. we want to give generous portions. How much hamburg,sauce,pasta, and cheese we need

Thank you for any help you can provide

Nancy Snyder

ellen
12/17/10
Let's hear it for books, and their readers!

Go to the spaghetti page, see the lasagna construction info. Make some chicken/white and some vegetable along with the meat kinds.

The mozzarella sausge bake is a good other choice fpr this type event.