Keep Ellen Cooking!
Support New Pages!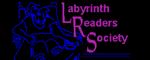 ELLEN'S KITCHEN
appetizers

Barbara Johnson
12/15/10
Planning party with 20 people, 10 children
10 adults. Buffet style.
Serving tenderloin as main course,
how many pounds of chicken wings, shrimp and
red skin pototoes should I purchase.
ellen
12/15/10
Depends on the size of the kids; up to 6th grade I usually count as 1/2, over that, (teens and college) 1.33 (3 = 4 regular people.) So first calculate your number of people.

I would allow at least 1 pound cooked wings per 3 people. 1 pound shrimp per 5. 1 pound potatoes per 3.