Keep Ellen Cooking!
Support New Pages!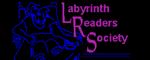 ELLEN'S KITCHEN
using electric roaster

Linda Hingst
12/13/10
we are going to be cooking 22# of beef tenderlion and the same of pork lion this weekend for 60 guests. What do you guage the time on - the individual pieces if meat in the roaster or the total # in each roaster?
ellen
12/13/10
Go by the smallest piece in the roaster,take it ou when done, then each large one as done. Do not go by the total weight. The largest piece will take a bit longer than if cooked alone, because your oven will lose heat when you remove the other piece(s).