Keep Ellen Cooking!
Support New Pages!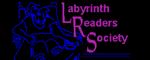 ELLEN'S KITCHEN
Christmas Dinner

Esme
12/08/10
I am making Carne Guisada for myco-workers at work for our Christmas luncheon, how many pounds of stew meat will I need to fee 16-18 people? Also I am serving rice and beans how many lbs do I cook of those?
ellen
12/08/10
4 pounds of meat if it is not the onlt meat dish, 5 if it is the only one.
1 1/2 pounds each dry rice and beans for no leftovers.