Keep Ellen Cooking!
Support New Pages!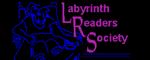 ELLEN'S KITCHEN
Snacks

Nadine
12/07/10
Hello, I am having a party for my coworkers this upcoming weekend. There will be 20 people, three of which are vegetarians. I am making roast beef, mashed potatoes, vegetarian gravy (don't tell), roasted root vegetables, sesame sugar snap peas, spinach salad, buns. For dessert I am making an apple pie, a sweet potato pie and a blueberry cheese pie. Someone is bringing a birthday cake. I am thinking I should offer something again a couple hours after dinner, I was thinking tortilla chips with salsa, dilled crackers, and maybe just some nuts or chips. What do you think?
Thanks
Nadine
ellen
12/08/10
You need a side dish that can be a vegetarian entree- how about eggplant Parm or ratatouille?

The after dinner sounds fine. Probably won't get much eaten with that dinner, though.