Keep Ellen Cooking!
Support New Pages!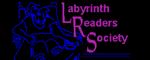 ELLEN'S KITCHEN
Locate a cookbook

Sue
11/24/10
During the early 60"s in Jr. High, we were able to buy a small bisquik cookbook about 6x9 in size. Had muffins, biscuits etc on front.
I lost mine somewhere's over the years. We paid $1.99 for it at the time and would love to find another. Had alot of wonderful, easy recipes in it. I was going to school in Portsmouth, N.H. at the time. My searches so far have failed to find another copy. Being disabled, I'm looking for the easy ones to cook with. Can anyone point me in the right direction for another copy? Thanks, sue
ellen
11/24/10
This comes up on EBAY pretty often. Will cost about $7 with shipping.