Keep Ellen Cooking!
Support New Pages!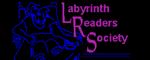 ELLEN'S KITCHEN
impossible peanut butter choc. pie

bre
11/23/10
if i bake the pie tonight tuesday and need a place to store it until thurs will it be ok in the fridge?
ellen
11/23/10
Yes, but these are so easy and fast, it would be better made Thursday.