Keep Ellen Cooking!
Support New Pages!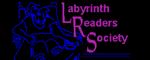 ELLEN'S KITCHEN
Chicken Kabobs

Angie K
11/23/10
I am catering a wedding reception, they want pulled pork and chicken for 130 people. I know the general rule of about 5 ounces per person, but how do you know when there is two choices? I have a great recipe for pulled pork, how many pounds would you estimate? And I am thinking about chicken kabobs, my other questions are, how many kabobs? And how would I keep them moist after cooking them? Was planning to keep in a roaster. HELP! Thanks!
ellen
11/23/10
You want 5 ounces ready to eat pork (that is about 2 pounds boneless raw per 5) PLUS 3 ounces ready to eat chicken (1 pound raw per 4). When there are two meats people take more, and some of each...
Brine the chicken before cooking. Hold covered at 180 degrees.