Keep Ellen Cooking!
Support New Pages!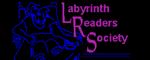 ELLEN'S KITCHEN
pasta party for 65 high school swimmers

Lisa
11/21/10
I am planning a pasta party for a high school swim team after a 3 hour practice here is my menu, can you please help me with amounts?
baked macaroni and cheese, lasagna, meatballs, plain pasta, marinara, fruit salad, rolls, gatorade, iced tea.
Thank you!
ellen
11/21/10
This age swimmer inhales food like a vacuum cleaner! I would make lasagna for 65, some vegetarian, PLUS meatballs from 20 pounds ground meat.
5 pounds each dry pasta for the mac and cheese and the plain spaghetti. marinara,at least 1 quart per pound of pasta.
fruit salad, rolls, gatorade, iced tea, covered in the fruit tray page and the beverage planning page. This meal is rather short in calcium, I would add pudding or ice cream.