Keep Ellen Cooking!
Support New Pages!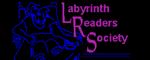 ELLEN'S KITCHEN
smoked salmon

helen
11/20/10
Hello Ellen,
how many ounces of smoked salmon should I allow per person for brunch. Omettes, fresh fruit, potatoes, bagels, and coffee cakes are also on the menu. Thee will be approx. 62 people attending.

Thanks in advance for your help,
Helen

ellen
11/20/10
If this is a smoked salmon eating crowd, 1 pound per each 5-6 people.