Keep Ellen Cooking!
Support New Pages!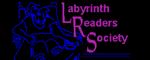 ELLEN'S KITCHEN
military holiday dinner

darlis
11/20/10
we are serving turkey, ham, stuffin, mashed potatoes, mac and cheese for 120 people. can you help me in figuring out the amounts needed to make.
ellen
11/20/10
Covered completely in the community feast article- the intro and the shopping articles. If you want to post your estimates, I will check them.