Keep Ellen Cooking!
Support New Pages!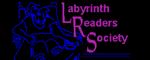 ELLEN'S KITCHEN
catering 200 for a wedding

Becka
11/20/10
Hello Ellen,

I am catering a wedding next weekend and there will be 200 people. I would like to know how much queso and salsa should I make for appetizers and we are going to put salsa on the table for thier dinner. I am rolling 300 enchiladas and use smoked chicken, cheese and sour cream. How much chicken should I smoke using bonein breasts and whole chickens. I also need to know how many pounds of beans do I need. I am also serving smoked green chile pork and a salad. I have smoked about 50lbs of pork and I would think with everything else that would be enough..but, you tell me. Thank you so much...a bit nervouse about having enough food. How much lettuce would I need...I am using olives, toms and red onion...I guess I need to know how much of all of that...thank you

ellen
11/20/10
Go to the taco/potato bar page for help with the lettuce and toppings.
Whole chicken make 1 cup of meat per pound, breasts make 2 cups per pound, so calculate based on the amount of meat you need.
16-20 pounds dry beans, the larger amount if no rice (rice would be good- 8 pounds per 100).
1/3 cup each salsa and queso per person, plus 8-10 pounds corn chips per 100.