Keep Ellen Cooking!
Support New Pages!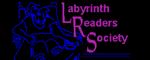 ELLEN'S KITCHEN
Chicken dinner

AMY
11/18/10
I am trying to put together a supper for about 180 students and staff could you help me with how much i might need to feed them, meal consists of chicken, potatoes, dressing, buns, fruit for dessert
thanks for your help
ellen
11/18/10
Depends on the age of the students and the amount of kids vs staff. Also whether the meal is lunch or dinner, table service or buffet. Please write back.