Keep Ellen Cooking!
Support New Pages!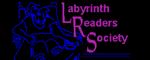 ELLEN'S KITCHEN
Fruit trays with Winter fruits for a wedding

Wendy
11/17/10
Please could someone let me know what winter fruits are good for a winter wedding and how much fruit do i need to feed 180 guest?
ellen
11/18/10
Read the fruit tray article.

Most of the winter fruits (apples, pears) need a vitamin C/Fruitfresh or orange juice dip when cut to prevent browning. You want to add grapes for colors, maybe kiwi fruits; pineapples are flown in and are very popular.