Keep Ellen Cooking!
Support New Pages!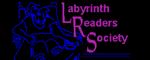 ELLEN'S KITCHEN
pie crust

carole
11/08/10
say a recipe on food network for pie crust which started out beating the butter...anybody have such a recipe??
She was making small pecan pies
Thanks
Carole
ellen
11/08/10
I did not see this, but if she was beating the butter, it was most likely a shortbread (ie cookie) crust.