Keep Ellen Cooking!
Support New Pages!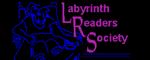 ELLEN'S KITCHEN
vegetable party trays

beth
10/20/10
i am helping to prepare a wedding reception for 80 people need to know how much vegetables to use in the platters and how many platters to use this is the list of veggies being used
broccoli baby carrots cauliflower red and green peppers tomatoes celery cucumbers and how much dip to buy also makeing deviled eggs for the reception not sure how many dozen to make
ellen
10/21/10
Beth, use the veggie tray page, 4/5 of the amount for 100. It tells amounts for veggies and dip. There is a recipe on site for deviled eggs for 100. Use 4/5.