Keep Ellen Cooking!
Support New Pages!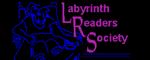 ELLEN'S KITCHEN
creamic cooktop No-no's

Candie
10/17/10
I purchase a whie top GE Profile four years ago. I really researched on the internet and chose Farberware Millennium stainless steel. I have no no problm with my cookware or my stove top. I clean it easily with the creamabryte and the razor it necessary. I also have used bon-ami. I only recently have had a light brown discoloration on the element I use the most. I believe it is because I broke my leg and others did not clean it properly.
ellen
10/18/10
You got that right. You may be able to get it off using the hints on the various ceramic top threads/ Also, give the BOTTOMS of your pans a good scrubbing- many people don't wash the outsides of the pans very carefully, and you have to do that with these tops.