Keep Ellen Cooking!
Support New Pages!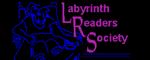 ELLEN'S KITCHEN
summer sausage cubes

Vienhage
10/15/10
We are throwing an fondue event for 100 people. How do I determine the amount of sausage cubes to cut for appetizer trays and to dip in cheese?
ellen
10/15/10
allow 1 1/2 to 2 ounces per person, depending on what other meats are offered.