Keep Ellen Cooking!
Support New Pages!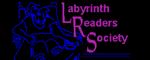 ELLEN'S KITCHEN
I was ask to cook for 75 people for baby shower?

Monica
10/09/10
I was ask to cook Bake macaroni and cheese and spaghetti and meat sauce for 75 people. How is needed for each dish .Thanks so much
ellen
10/10/10
8 pounds dry pasta per your favorite recipe.