Keep Ellen Cooking!
Support New Pages!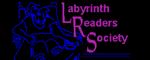 ELLEN'S KITCHEN
gluten free philo dough

Frances
10/08/10
Hi! I have been looking for gluten free-philo dough online, I found a video for gluten free baklava but unfortunately, I have not inherited my greek grandmothers original baking skills...not like that at least! Any tips? I want to make her secret recipe for spinach pie...and she' no longer with us to ask questions..hmmmmm
ellen
10/09/10
Hi, Frances,

Unfortunately, filo depends completely on gluten to be able to be stretched to that remarkable thinness.
I would try to "whomp this up" by making the thinnest possible rice flour crepes to sub for the filo, and layer with the same butter between. Not perfect, but probably pretty good...