Keep Ellen Cooking!
Support New Pages!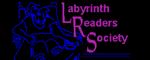 ELLEN'S KITCHEN
non perishable desserts

Norma
10/07/10
I am in search of (thanksgiving desserts) that can be purchased and plated day before and left out on the counter. I have 600 guest coming for dinner and need to do a little prep before they arrive. ANY suggestions? Would love to have some type of pumpkin or apple. But everything that I have found needs to be in the fridge. HELP please
ellen
10/08/10
Pumpkin pie has to be refrigerated. Pumpkin quick breads do not. Apple cakes or bars do not. Cookies do not. Brownies (and you could do butterscotch as well as chocolate) do not. Fruitcake does not. Bars of all kinds do not- lemon? mincemeat? date?