Keep Ellen Cooking!
Support New Pages!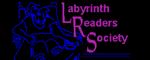 ELLEN'S KITCHEN
Daughter's Wedding

Julie
10/07/10
My daughter is getting married on Fri, Oct 8-evening. small affair - in art gallery -
We are going to use frill pricks with ham, cheese, cocktail onions, black and green olives, and grape tomatoes. If we were to prepare these today, would they be a mess by tomorrow night? I was going to do the same thing with fruit- fresh pineapple, red & green grapes and strawberry. I'm worried that if we stick the frill pricks in them, they will ooze out and be messy by tomorrow night, but at the same time I do not have enough time to do it all tomorrow. Thanks for your help.
ellen
10/08/10
The ham ones are OK. The fruit ones are day of, but I would simply do trays with picks on the side- hold better, look better, and the leftovers are more usable.