Keep Ellen Cooking!
Support New Pages!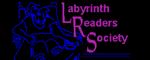 ELLEN'S KITCHEN
Ham and Scallop dinner for our church

Elizabeth Colborne
10/04/10
We are having a ham and scallop potato dinner (with 4 bean salad, rools, pickles, etc) but are having a hard time figuring out the following:
How many lbs of potatoes would we require to make scalloped potatoes for 200 people.
How many lbs of ham would be required for 200 people.
ellen
10/04/10
About 75 pounds of potatoes, about 45 pounds ready to eat ham.