Keep Ellen Cooking!
Support New Pages!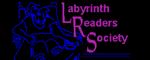 ELLEN'S KITCHEN
Sweet 16th Birthday Party

Cheryl
09/30/10
What would be a good menu for cooking for these 100 children and adults
ellen
10/01/10
Cheryl, this is a DIY site, which means you use the tables to to develop your menu and estimates. Also, I do not do school assignments. I answered your previous question; now do your own work.