Keep Ellen Cooking!
Support New Pages!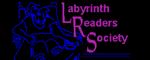 ELLEN'S KITCHEN
Holding for 5 -6 hours

Chris
09/19/10
Preparing hearty chicken and noodles to feed 100 along with cole slaw side and desserts. I have to transport cooked chicken and noodles for 1 hour in 2 roasters then must hold until serving 5 hours later. Will it hold for 5-6 hours in roasters? Thank you for response.
ellen
09/19/10
No, it is not safe, and it will be mush. This is how I would do it. I would precook the chicken, add the gravy and freeze. Precook the noodles 1-2 days ahead in chicken broth, not water, and refrigerate. Night before, move chicken to fridge. Transport all in ice chests day of. At site, mix and heat through tightly covered in regular oven (preferred) or preheated roaster at 350, stirring occasionally, until it is 180 in the center, this will take about 3 hours in the roaster, turn to 180 and hold to serve.