Keep Ellen Cooking!
Support New Pages!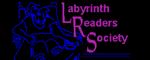 ELLEN'S KITCHEN
200 people evevt on the 10/2

jason johnson
09/01/10
looking for a great receipt for seafood gumbo
ellen
09/01/10
200 people event on the 10/2
Here is the gumbo recipe which just serves 50, if you expect 250, you need 5 times:
www.ellenskitchen.com/bigpots/soups/gumbo.html#gumbo

Jambalaya recipes vary a lot, tomato in creole, not in cajun, etc.
Here is the basic chicken and sausage jambalaya:
www.ellenskitchen.com/bigpots/bbentree2.html

And you might find this link helpful:
Here is one link I particularly like.

www.gumbopages.com/recipe-page.html#recipes

ellen
09/01/10
For the gumbo, you have to make a good roux. Allow a couple of hours, do not try to rush it. It can be made ahead.
Bobby R. Jones
10/17/10
25 People Event for Dec. 24th, 2010
Need your recipe for Seafood Gumbo for 25 people.
ellen
10/18/10
Bobby, use the links above, look at the recipes and then post any additional questions. You need about 10 quarts of soup.