Keep Ellen Cooking!
Support New Pages!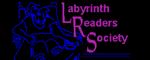 ELLEN'S KITCHEN
chicken for k-bobs for 65 -70people? (men too)

trice
08/31/10
I'm giving wedding shower and list is around 80 people. All won't come. I want it to be nice, but trying to keep cost down.Another option is baby back ribs. I have an AMAZING recipe and can get pkg of 45 for $20. How many do I need for this crowd? Please get back with me asap,(today would be wonderful!) I need to get the invites printed up asap. Thank you so much!
ellen
08/31/10
You need to allow 4 baby ribs per person so 1 package is only 10-11 people. The chicken, using thigh meat, would be much less expensive- You want 2 pounds raw boneless for each 5 people.

Try your marinade on chicken, you may be surprised.