Keep Ellen Cooking!
Support New Pages!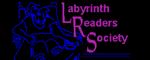 ELLEN'S KITCHEN
ham bbq

mirella
08/30/10
having 27 people to a picnic.
having ham bbq amongst other dishes and
hot dogs and beef bbq. how many buns do i need if i plan to do ham bbq for for 27 people if there's other food?
ellen
08/30/10
Since you have both ham and beef bbq, allow 2 regular buns per person.