Keep Ellen Cooking!
Support New Pages!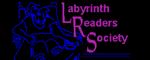 ELLEN'S KITCHEN
Freezing canned apples

Debbie
08/29/10
I canned some apple butter and applesauce. I gave some to my daughter and she put the jars in the freezer thinking it was like my freezer jam. Is it still ok to use?
ellen
08/29/10
Yes, perfectly safe.