Keep Ellen Cooking!
Support New Pages!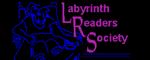 ELLEN'S KITCHEN
where to buy bulk ingredients

leah
08/27/10
Ellen, I need to know where I can by the bulk items for 200 for a wedding reception that I am doing myself with some help. You mention in one of your menues, around 18lbs per 100 for tortelini- not sure where I would get all that. also do you have any type of cost estimator broken down for the amounts of food?
ellen
08/27/10
I would use restaurant suppliers or wholesale grocers for those quantities. Some of the warehouse store do bulk quantities. You can't do a 200 person reception yourself "with some help"; for a meal, just for the day of, you need 3 people in the kitchen and 12 on the floor to set up, serve and clean up. See my wedding dinner article.

Pasta is a very difficult choice for a short-handed meal, unless it is a baked dish like lasagna or spaghetti pie.

I don't have a cost estimator because of the huge regional and seasonal variations in food and supply costs.