Keep Ellen Cooking!
Support New Pages!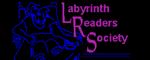 ELLEN'S KITCHEN
tamales

lynda
08/12/10
how many pounds of chicken breast do i need to make tamales
for a party of 50 or more
ellen
08/13/10
1 pound of ground meat makes about a dozen regular size tamales. A full meal portion is 4 to 6, appetizer or side usually 2-3.