Keep Ellen Cooking!
Support New Pages!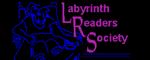 ELLEN'S KITCHEN
Need to Feed 225 people

Sheron
08/05/10
Will 70 lbs boneless skinless grilled chicken breast w/green beans/corn/roll/ feed about 225 people.
ellen
08/06/10
I would allow 90 pounds for a mixed crowd if it is buffet style service, especially with no starchy side dish. Even for plated, 70 is a bit scanty unless it is a shredded or stewy typy mixed dish, it cooks down to only about 4 ounces per person.