Keep Ellen Cooking!
Support New Pages!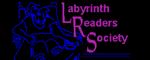 ELLEN'S KITCHEN
Your bean salad eecipe

Vaba
08/04/10
I've decided to make your bean salad recipe (with the black, kidney, white bean, chickpea and corn), but your recipe doesn't say how many servings it makes. I have 3 other salads and I need to make enough for the crowd of 300 people this weekend. Look forward to your reply. Thank you.
ellen
08/05/10
It makes about 3 quarts. With your salad selection, 1/4 to 1/3 cup per person in plenty.