Keep Ellen Cooking!
Support New Pages!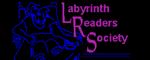 ELLEN'S KITCHEN
Water Pints for 200 people

Lola
08/03/10
Hi...I was just wondering if you could help me to calculate how much water pints per person for a party of 200....also beer cans......I like the pints better because there is no waste...people seam to open bottles and not finish......Thank you very much
ellen
08/03/10
Lola, see the beverage planning page.