Keep Ellen Cooking!
Support New Pages!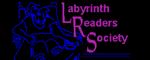 ELLEN'S KITCHEN
seitan pork

Gerry
07/30/10
Do you have a recipe for seitan pork that has texture like real meat? I ate Chinese BBQ Pork
chunks at a vegan restaurant in San Diego. The chunks were like real pork.
ellen
07/31/10
Use the unchuck roast recipe with porky spices and veggie chicken broth. The texture is remarkably meat-like if it is appropriately kneaded and slow cooked. Or go see my friend the great vegan cook, Bryanna Grogan.