Keep Ellen Cooking!
Support New Pages!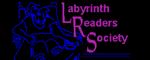 ELLEN'S KITCHEN
pineapple upside down cake.

Sabrina
07/27/10
Hi Ellen,

I was about to make pineapple upside down cake and freeze it. I made one yesterday and froze it and its very wet. I was wondering if you have done this and had some hits for me. I have to make enough for 250 for a funeral. Along with some other things and was hoping to make these today and freeze them.

ellen
07/27/10
That is a tough one to freeze. Have you considered freezing cake layers and just icing day of?