Keep Ellen Cooking!
Support New Pages!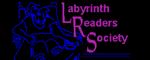 ELLEN'S KITCHEN
Sliced Spiral Ham for 300

Pat
07/26/10
How many hams do I need for 300 people
ellen
07/26/10
Pat you posted this on another thread and I answered it; the amount is listed in the plan for 100 list 50 pounds bone in per 100.