Keep Ellen Cooking!
Support New Pages!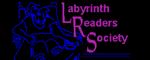 ELLEN'S KITCHEN
surprise birthday party for 350 guests

irma rodriguez
07/24/10
i need to know how many spiral hams i would need to feed 350 people? i will also be serving mashed potatoes, corn, and a salad.
ellen
07/24/10
Bone-in, I allow 50 pounds per 100.