Keep Ellen Cooking!
Support New Pages!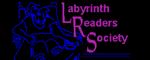 ELLEN'S KITCHEN
hamburger for taco salad

clark
07/18/10
If I am making taco salad for 200 people, how much hamburger should I plan to cook up for the meal?
ellen
07/19/10
If this is the only meat, about 50 pounds raw regular grind if you are serving it, add 5-10 more if it is self serve.