Keep Ellen Cooking!
Support New Pages!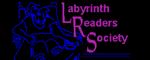 ELLEN'S KITCHEN
Is this amount okay?

James
07/18/10
Hey, iam having a graduation party for 65 people is 30 lbs of brisket, 20 lbs of potatos(potato salad), 10 lbs of pinto beans(charro beans) good enough for my guest?????
ellen
07/19/10
Plenty food! If that is cooked weight on the brisket, you will have some left; if raw, just enough.