Keep Ellen Cooking!
Support New Pages!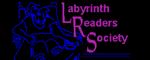 ELLEN'S KITCHEN
Menu

rivets
07/07/10
Hi Ellen,

I am planning a welcome home party for a military service member. There will be about 150 people. It will be in September/October. My problem is I don't know what to serve or how much. I would like to keep it simple and, of course inexpensive. I value your opinion.
Thanks

ellen
07/10/10
Glad you have someone coming home

How about a tex-mex buffet/ taco feast? Not expensive and discussed at length on these pages.