Keep Ellen Cooking!
Support New Pages!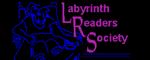 ELLEN'S KITCHEN
Please check meat totals.

Lynell
07/07/10
Hello, We will be catering for 275 guests. We will have (3) sides, green salad, coleslaw, BBQ beans in addition to our "staple" of twiced baked BBQ potatoes and dinner roll. The guests will choose from one of three meats, Tri-tip, Pulled Pork or Chicken-(thighs). All plates will be served as "complete full plates" with all side items and potatoes, they will have a choice of meat which will be equivelant to 1/2 lb per guest. Please check our meat totals. Tri-tip 95lbs, Pork Butt Roast 50lbs, Chicken Thighs qty 50 pcs. Thank you for your help!
ellen
07/10/10
Tri-tip 95lbs, = 70 pounds cooked
Pork Butt Roast 50lbs, (boneless?)= 30 pounds cooked
Chicken Thighs qty 50 pcs. = 12 pounds meat, probably OK

So you are short for 8 ounces per person. I would increase beef to 120 pounds and pork to about 70.