Keep Ellen Cooking!
Support New Pages!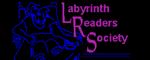 ELLEN'S KITCHEN
Cooking for 350

Terry
06/28/10
Hi Ellen,
I'm looking for ideas on how to cook whole pork loins for 350 people. It is an outside wedding and I have a gas Bar-B-Q. I can get more Bar-B-Q's but wanted to know what you would do. I went with you guide of 50lbs per hundred people so I have to cook 125lbs for a five oclock wedding.
Thank you
ellen
06/29/10
It takes about 6 experienced grill people working continuously to provide grilled meats on site for this many people (starting during or even before the wedding). That is not counting the 20-30 other servers, cooks, set up and clean up crew.
Also, for 350 people you need 175 pounds, not 125.

For this large a crowd, I would do oven roasted, sliced into hot gravy or sauce and served from chafers. It will take about 6 double-sided serving lines to serve this many people buffet style.