Keep Ellen Cooking!
Support New Pages!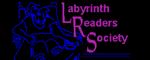 ELLEN'S KITCHEN
flounder for 200 people

sylvia
06/24/10
I am catering my first party this weekend. I need to know how much flounder to purchase to feed 200 people.

HELP PLEASE

ellen
06/25/10
Usuall served whole- 1 fish per person. If filet, you need at least 6 ounces per person.