Keep Ellen Cooking!
Support New Pages!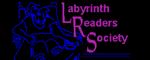 ELLEN'S KITCHEN
chip in ceramic cooktop

Julie
06/23/10
I have a GE ceramic cooktop.
While we had housesitters, it developed a chip on one of the burners. Is it safe to use that burner?
ellen
06/25/10
Yes Eventually it will crack, but it is safe til it does.