Keep Ellen Cooking!
Support New Pages!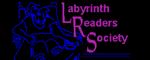 ELLEN'S KITCHEN
Shredded pork sandwiches

rick
06/19/10
im looking for the ellen(i think) that had a booth at the beanblosson bluegrass festival.made a chart-toppin italian beef sub. cant remember the website on her banner.if it aint you,sorry,if it is you,got good stuff to say bout your sub s. thanks or sorry,which ever applys
ellen
06/20/10
It isn't me, but this sounds delicious! Good luck in your search.